Investing in Your Leaders
Investing in leaders and key players delivers breakthrough results that translate into measurable improvements in leadership capabilities, team dynamics, and business outcomes.
"I wanted to let you know I have been promoted to a new position. The coaching and guidance you provided assisted me tremendously and helped me self-reflect and become a better human … not just employee or supervisor, but human being."
– Chief of Security & Operations, Public Transportation sector
Our Approach
DILAN works to understand the organization's coaching needs and delivers the right solution whether that's to coach a few key leaders or to roll out an org wide coaching solution. DILAN's collaborative method leverages the human element to improve leadership capabilities, team dynamics, and business outcomes.

Customized Solutions
DILAN specializes in highly customized approaches for each individual, team, and organization. Whether that's transforming executive performance by reducing negative behaviors and increasing emotional and cultural intelligence, cultivating the right team, leading through change, or successfully implementing new strategies, DILAN's human-centric approach meets clients where they are in order to deliver targeted solutions in real time
Our process is always collaborative to ensure that the coaching engagement is aligned with your company's values, culture, and strategy.
Our Coaches
DILAN's coaching team is comprised of licensed psychologists and senior consultants with advanced degrees. Their training equips them to understand and analyse the data found during discovery to create an accurate and effective development plan and to create a safe space where real change can occur.
How It Works
PROCESS CUSTOMIZATION & COACH SELECTION
In dialogue with the project's sponsor, we create a customized coaching process that meets the organization's needs. After understanding the needs, we build out a customized plan based on the executive's unique style and organizational situations. The executive will get the opportunity to meet our coaches and select the one they would like to work with.
ASSESSMENT
We conduct different assessments based on each individual plan including things like 360 reviews, upward appraisals, and stakeholder interviews. As psychologists, we are uniquely positioned to analyze the data to discover insights that will help us build your roadmap.
DEBRIEF & GOAL SETTING
After a careful review of the data, a coach will partner with the executive to set specific, measurable, achievable, relevant, and time-based (SMART) goals that align with the company's priorities.
COACHING BEGINS
Our coaches expertly guide and encourage executives to apply each new learning as part of their day-to-day leadership. Coaching is generally delivered in person and/or video call to accommodate business travel.
MID-PROCESS PROGRESS REVIEW
Midway through the coaching process, we step back with the executive to reflect and assess progress on the agreed upon SMART goals.
FINAL PROGRESS REVIEW & CLOSURE
After the completion of coaching, the executive will receive feedback, reflect on achievements with their coach, and agree on next steps to consolidate their learning and maintain momentum.
OUTCOMES
Executive Coaching is where leaders gain the insights and tools to create cultures that foster innovation, resilience and accountability.
Explore some recent Executive Coaching outcomes:
Exec Coaching: "Sharpen the Saw"
January 30, 2022
Challenge: After 30 + years as a technician, manager, and director of technical operations and safety for several jet aircraft companies, our coaching client was brought into a new organization as a VP of Technical Operations.  Two years in, the senior leader of the department, who was our client's direct supervisor, who had run the […]
Read More →
Exec Coaching: Building Self-Confidence
April 1, 2022
Challenge: The client was a chief executive in Security and Operations. He had been promoted into that position less than a year prior, having risen through the ranks over the previous 20+ years and also having served as an officer in the military. Shortly after assuming his position from his predecessor who was known for […]
Read More →
TESTIMONIALS
What Our Executive Coaching Clients Are Saying
Aviation, Leasing/Sales
"With your input, guidance, and interactive discussions, I learned valuable lessons, which I am actively employing in dealing with situations and behaviors. Thank you for your patience, interactions, and insight."
"Through 1:1 executive coaching rooted in the science of psychology, your leaders will experience accelerated personal development and gain tangible leadership tools that deliver organizational results."
Biotech sector
"DILAN consultants and coaches are awesome. It's like you combined a business exec, a management consultant, and a psychologist into one!"
INSIGHTS
Recent Executive Coaching Blogs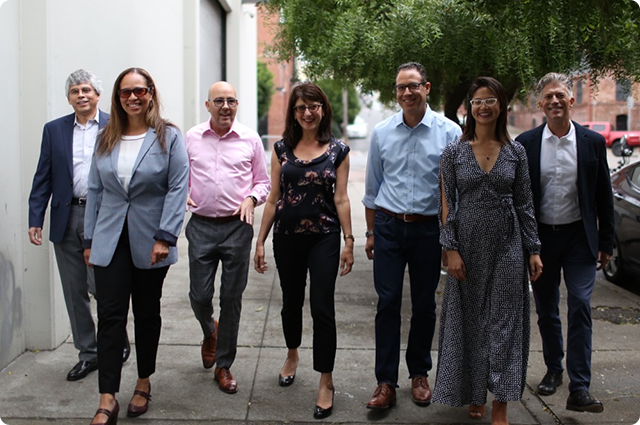 At its core, business is human® – and that's our sweet spot. You're the expert in your business, and as psychologists we understand people. By collaborating,